AGED is a Turin-based company operating at national and international levels that specialises in the production and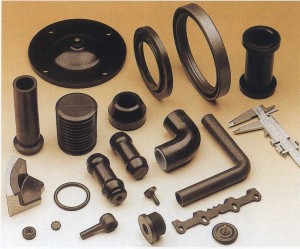 commerce of technical articles in rubber. The company supplies customers with quality products compliant with the principal European and American standards, and meeting the specifications of major automobile and train-tram companies. Products can be made out of natural rubbers, NBR and HNBR oil-proof rubbers, EPDM rubber, VITON, silicone, fluorosilicone and polyurethane.
Items can be produced with metal inserts, and aside from standard catalogue articles such as O-Rings, lip seals and vibration dampeners, can also be designed and produced ad-hoc to meet specific customer requests or on the basis of customer-supplied drawings. The manufacturing process includes all standard rubber transformation techniques including stamping, extrusion, blow moulding, shearing, waterjet cutting and machine working semi-finished commercial and ad-hoc produced items. Due to the high quality of the articles that AGED produces, they can be easily implemented in all industrial fields from automotive to train and tram.
Our highly-specialised, attentive staff are also fully qualified to carry out the following activities:
. plastic curvature
. plastic workings
. rubber roller coverings
. Lexan workings
. polyurethane roller coverings
. PTFE workings
. plastic workings, also semi-finished items
For further information on the services that this well-known company provides, please do not hesitate to contact the head-office !